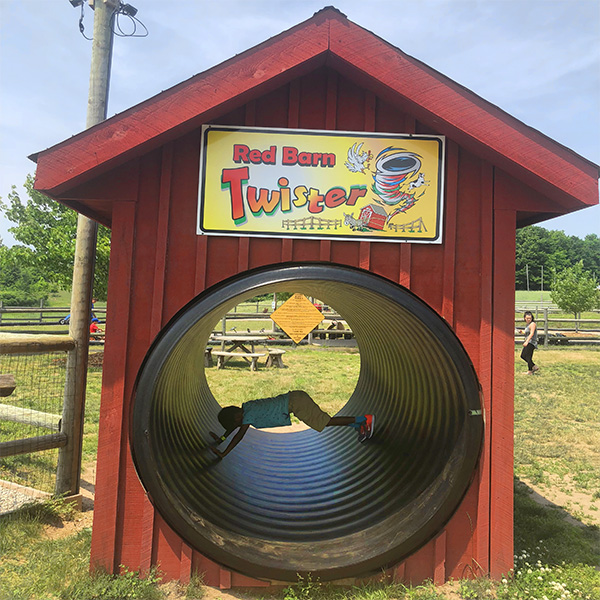 The Barnyard Twister is a stationary roller, much like the Rat Rollers at some farms. 
We designed this because of its small foot print, allowing it to be used in locations that don't have a lot of space, or on flat ground.
FEATURES
A 60" diameter tube approx. 10' long.

Rolls on 4- 1½" bearing with a 4" schedule 40 steel tube to ride on. 

Brake system which is adjustable to put greater tension on the drum to slow it down.

The structure around it protects your customers from any pinch points along with giving it the presence of a nice attraction. 
Ask about custom frames to make the Rat Rollers on your farm stationary!